Driving experience days
Many of us have imagined the thrills of driving a car on a professional race track. Now you can shoot down the straights and test the curves on exhilarating driving experiences available through Nickes.Com!
The opportunity to follow in the tailwind of motor racing legends at some iconic venues is just too good to miss. We can help your dreams come true with a range of driving experience days around Europe.
What are the best driving experience days?
One candidate must surely be at the famous Nürburgring Nordschleife, close to the F1 course in Germany, that now attracts hordes of racing enthusiasts. Nickes.Com works with RSR Nurburg who have been organising driving experiences on the track for more than two decades.
The founder of RSR Nurburg, Ron Simons, said the Nürburgring Nordschleife was 'one of a kind', narrow and quick making it a real challenge for drivers.
RSR also offer track experiences available at the iconic Spa track in Belgium. The appeal of the tracks is global, according to Ron: "Fifty per cent of our visitors come from Australia, New Zealand, North and South America, and it is because of these tracks that people will travel so far."
If you would prefer to witness a professional driver in action you can join in a taxi lap where you ride along as a passenger. See how the experts handle a high performance sportscar while you just sit back and enjoy the ride without having to drive yourself.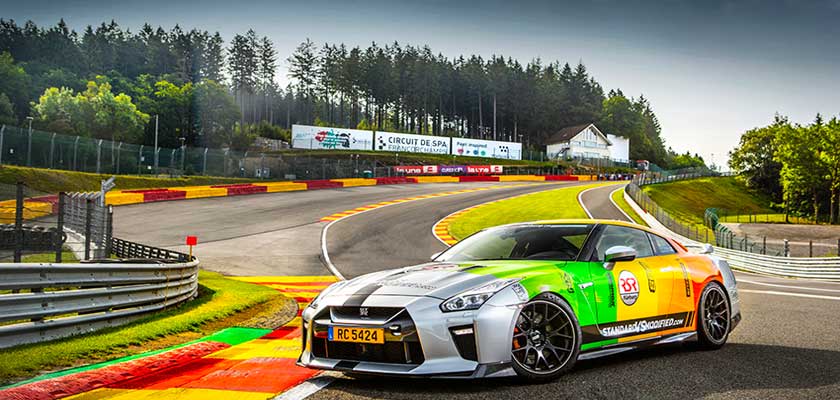 Where can I drive a racing car?
Fly to Slovakia and the Slovakiaring offers a huge range of driving experiences for those hungry to test their skills on a real race track.
The Slovakiaring is a racing circuit that's hosted numerous competitions such as the World Touring Car Championship and the Endurance World Championship.
It frequently holds track days that give you the opportunity to put your experience to the test on the fast straights and challenging curves. You can jump behind the wheel of a selection of great rental cars including Ferraris, Lamborghinis and Porsches.
The track is located close to the capital city of Bratislava, a lively destination where the fun continues even after you have finished your final lap. We can help create a perfect itinerary for you – flights, hotel, transfers, and valued time on the Slovakiaring race track.
A driving experience on an official track will give you memories to last a lifetime. Contact Nickes.Com with your racing dreams and we'll make them become a reality!