08 September, 2021
Have you ever dreamed of testing your driving skills on two of Europe's most iconic racetracks?
We are delighted to team up with RSR Nurburg who bring with them more than 20 years of experience of racing at the legendary Nürburgring Nordschleife. This 20km long rollercoaster of a racetrack alongside the F1 course was once forgotten but is now enjoyed by thousands of racing enthusiasts every year.
We caught up with Ron Simons, the founder of RSR Nurburg, to find out just what is in store for those who book a racing experience: "We have many references from people who have been and say: 'this is the most exciting thing in my whole life!'
So what's the Nürburgring Nordschleife like? "It is one of a kind, there is no other track that comes close to it. It is so narrow and so quick, making it very difficult, the penalty for making a mistake means you are going to hit something!
"There is pressure, that is why people want to do it, to the get the adrenaline pumping. But we are of course there to keep you safe."
There are also great track experiences available at the iconic Spa track in Belgium, a real favourite among F1 afficienados. Ron said: "There is just one hour between these tracks. We have had visitors use the Nordschleife track one day, then we drive to the Mosel Valley, have a lovely dinner to end the day, and the following day we visit the Spa track."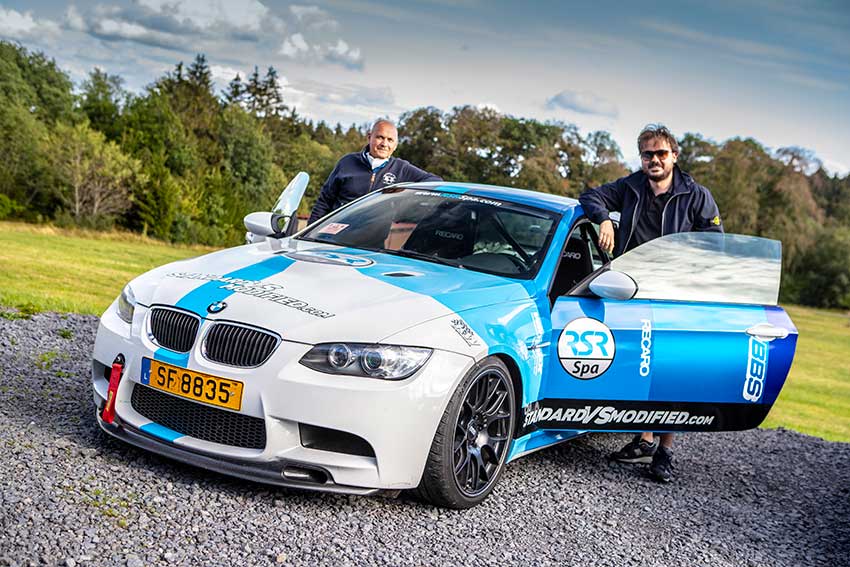 Here are three of the options you may want to consider:
Road Tour:
Drive in convoy on a guided road tour around the amazing Nurburgring, including stops to talk at the most interesting sections of the old Nordschleife and experiencing the best driving roads around the Eifel region. On each location you will learn about the ideal line, the history, the issues of safety and how best to drive on a public day.
Taxi Laps:
This is one of the best ways to see the circuit, as you have the fun of being on the intimidating Nürburgring Nordschleife, without having to drive it for yourself. Want to see what a high performance sportscar is actually capable of? How do the experts do it? It's your turn to strap yourself in for the ride of your life. 
Ron said: "A professional driver takes you for a lap around the track, you sit back and enjoy the ride! So it doesn't matter whether you are a good driver or a bad driver, you can still enjoy a sensational experience."
Track days:
This is where you get to drive the track in the best conditions, where the number of participants is limited allowing the best experience for everybody. There's the chance to do multiple laps and the chance for full instruction from an experienced driver. RSR Nurburg offers both their own Premium Trackdays and trackdays organised with partners to offer you a great number of dates.
There's a huge variety of cars to choose from – from Volkswagen Golfs and Honda Civics through to super cars such as Porsche GT3s. Prices vary so you can select the car best suited to your budget and that will provide the best 'bang for your buck' on the track.
Express your interest now in a driving experience in Germany! Email us at sales@nickes.com